Although Friday saw upbeat performance of the US currency, helped by labor market data, on Monday we could see correction on the dollar against all of its major counterparts with Friday's sentiment fading away.
As Monday brought us no relevant macro-data, only the Federal Reserve's Labor Market Conditions Index showing 1.3p improvement during the month of May, dollar lost its shine and all the other currencies enjoyed their strengthening, while the Japanese yen gained below ¥125 level later during the session.
Dollar has been boosted by the recent non-farm payrolls data, published on Friday, with predecessors for ADP employment data – also for May, and initial jobless claims for the week ending May 30, all positive. As the labor market remains one of the major issues, believed to be sign of an US recovery, market tends to react in strongly sensitive way on such positive outcome.
Thus the rate-hike speculators for September have been supported in their theory and launched massive rally on Friday, lifting the dollar against all of its major peer, while Monday saw, on the contrary, correcting sell-off.
This week will be poor on market-moving US data, with only Thursday being in focus due to weekly initial jobless claims and retail sales gauge, showing the change in consumers' appetite during the month of May.
Nevertheless, if the data support the dollar further, we may expect the currency pair to advance further due to non-change to the Bank of Japan's policy, while the greenback remains focused on lift-off still to happen this year.
From the technical point of view, if the current dollar sell-off is being held, we may expect the currency pair to reach next support level at ¥123.619 or later to ¥122.875.
As for strengthening, ¥125.650 remains an important resistance level or later at full ¥127 level.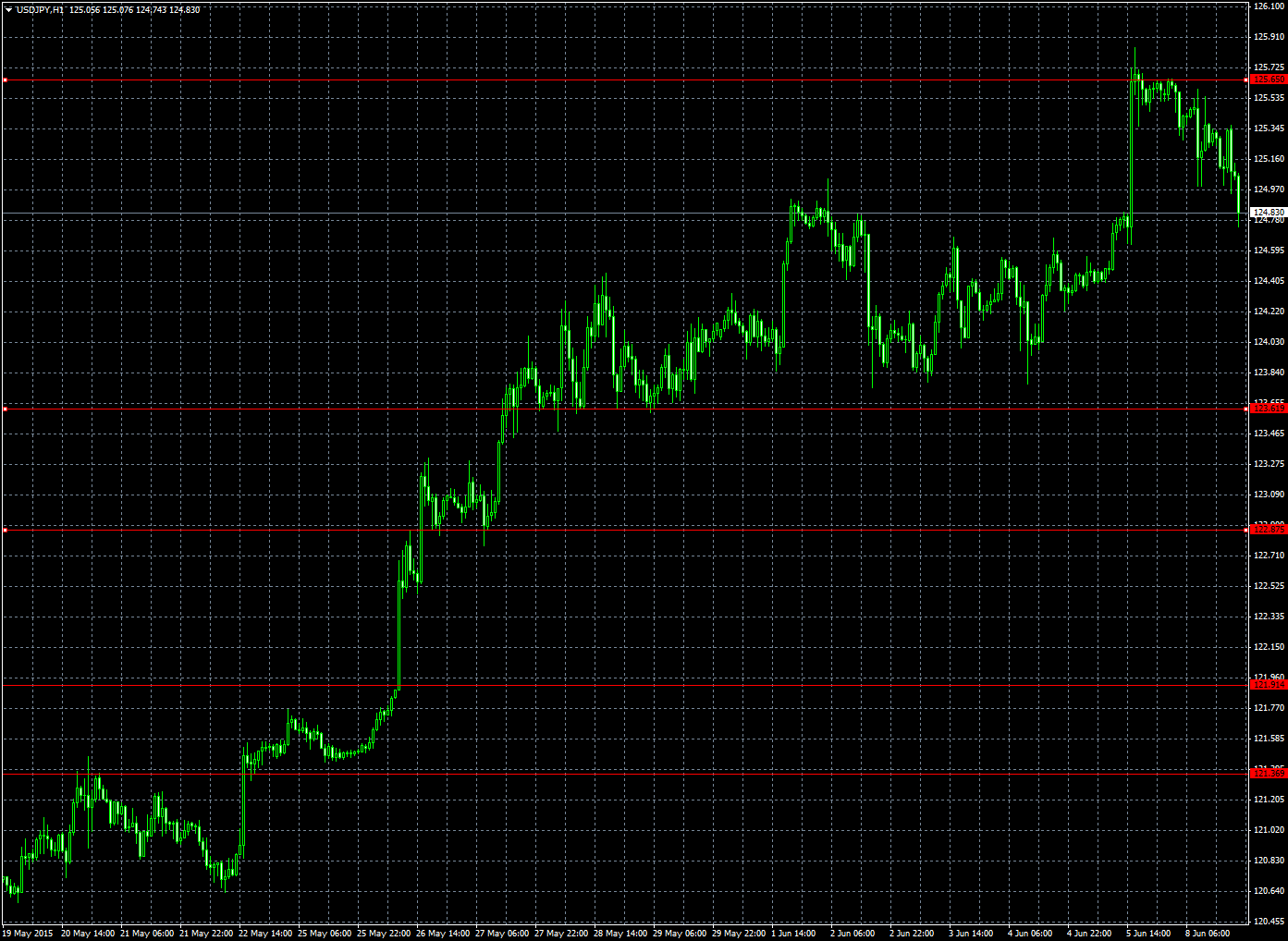 For any questions or recommendations, feel free to write us on hello@goforex.eu