Following hints of the increasing summer demand and general belief of China's stimulative reaction to recent poor data, oil prices moved higher, boosting the loonie as well. Canadian currency remains sensitive on oil price moves, mostly after the latest oil price shock.
Loonie strengthened markedly on Tuesday from the intraday high of C$1.2440, reached early in the day to even close to  C$1.23 level, monitoring oil price increase. As the commodity remains an important country's exporting article, any jumps in prices help the currency to rise, while on the contrary fall on loonie correlates with oil price drop.
Moreover, the US dollar has been hit on Monday as a report came out about the US President Barack Obama, expressing his worries related to a strong dollar and its impact on the economy. We could see a later denial of the quote by the White House, but these rumours kept the sentiment during the session.
If Obama has told it or not, is not important. Too much strengthening dollar is nothing useful for the economy, unless you're a tourist wanting to change his currency or an importer. Nevertheless the negative impact, mostly on exports and inflation are well-know.
Worries of slowing the cycle due to further dollar strengthening arose, but this has always been supporting the market in its belief, that these gains of the currency are legitimate and there's a good reason why to buy. With the expectations of tightening later this year, or even next year, dollar is about to advance further for sure.
As the currency now trades close to C$1.2300, we can expect it to gain further if oil prices extend their gains. If so, the next strong support lies at C$1.2179. Summer demand may help to loonie to recover and if strong pressure from energy market persists, we can visit next support level at C$1.1943.
On the contrary, as the US dollar remains to be in general bullish trend on monetary policy tightening, C$1.2642 remains the major take profit level for the traders, who remain bullish on the US dollar, while we expect the currency to reach the C$1.2796 level again due to the above-mentioned policy reasons.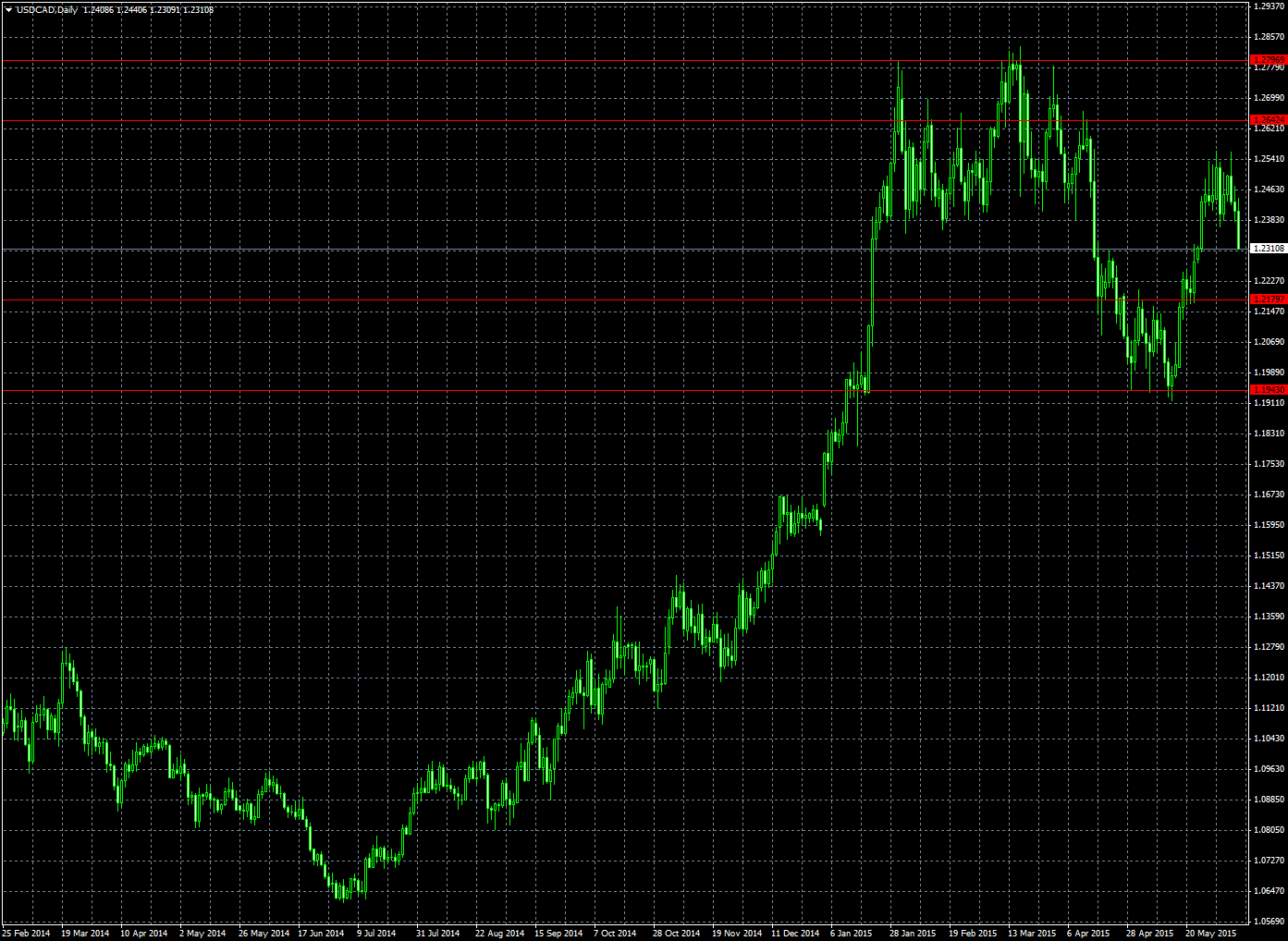 For any questions or recommendations, feel free to write us on hello@goforex.eu